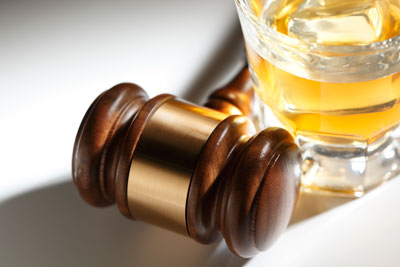 From the beginning of his career as a lawyer in Central Pennsylvania in 1994, Attorney Wilson has handled various types of litigation throughout various courts and municipal and administrative bodies.
In 1999, Attorney Wilson was hired at a Central Pennsylvania litigation firm where he handled cases in nearly 20 different county courts and before numerous other legal bodies.
In 2001, Attorney Wilson was appointed as an Assistant Counsel at PennDOT. While there, he litigated numerous cases before various administrative, trial court, and appellate level tribunals. Three of his cases were reported in a national Lexis/Nexis law journal. As an Assistant Counsel for PennDOT, Attorney Wilson worked with dozens of municipal bodies concerning litigation matters and federal/state compliance issues. In this regard, Attorney Wilson handled cases involving the City of Philadelphia and the City of York as well as numerous smaller municipalities.
Since 2012, Attorney Wilson has been in private practice and has handled municipal and general litigation matters, providing counsel to municipal bodies and representing individuals and businesses against municipal bodies. Attorney Wilson received considerable attention with his successes against the City of Harrisburg in liquor licensing litigation. Despite significant efforts of the City of Harrisburg and numerous attorneys assisting the City, Attorney Wilson was able to keep his client's business open for more than 1 ½ years after the City tried to close the business. In the past year, Attorney Wilson has also successfully assisted clients in challenging the legality of local ordinances.
Liquor Licensing
Attorney Wilson offers a vigorous defense concerning liquor licensing and is available to provide advice instructing license holders with best practices in avoiding licensing issues. To that end, Attorney Wilson partners with some of the most knowledgeable attorneys in the industry to provide comprehensive advice in this area. Often, the best legal advice is given before a problem develops – so there will not be a non-renewal or attempt to close a bar by a municipality either under its own local authority or under the §6-611 Liquor Code provision.
Business Law
Attorney Wilson has also drafted numerous documents for a variety of businesses including restaurants and construction firms, assisting them with a variety of issues. Attorney Wilson developed this experience while working for the government where numerous clauses and contracts he drafted remain in use.
Attorney Wilson's additional experience includes Right to Know litigation, employment litigation, and breach of contract litigation.
In his career spanning over 20 years, Attorney Wilson has also worked on major litigation matters where he has both succeeded in obtaining injunctive relief and successfully argued against such relief from being granted.